Dr Heiser writes,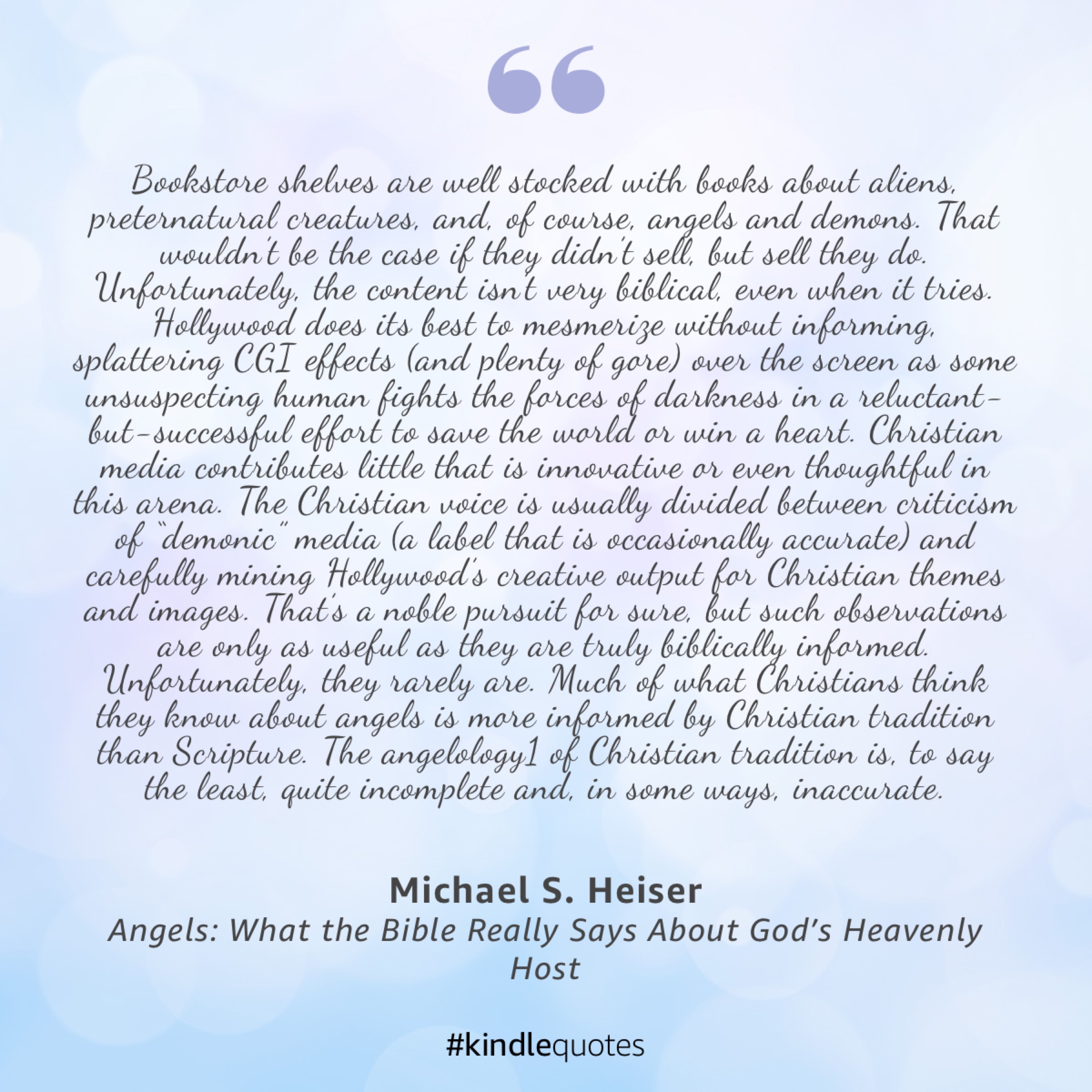 This is some of the most solid work on the topic of angels. Dr. Heiser's book on angels adds a welcome weight of obsession with the canon of biblical text that counterpoints our touchy-feels, charismatic foolishness.
Indeed, what is needed is more of an understanding of the fullness of what Scripture is saying, not less, and not necessarily more merely of what the traditions of Christianity and Judaism are saying apart from the informing plumb line of the canon.
Mike Heiser is precisely the exegetical breath of fresh air on a number of topics that we need.