Pick pocket….
Thief….
Stole the ring from us, Precious….
Nasty, filthy little Hobbitses…
Sméagol was full of the Mesmerizing Spirit, which cost him his life in the end.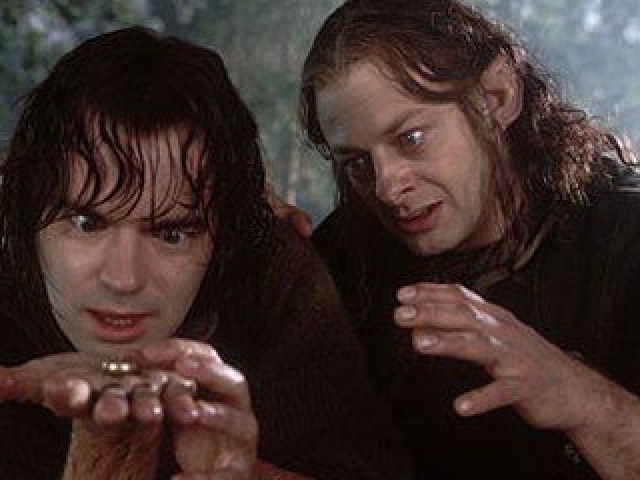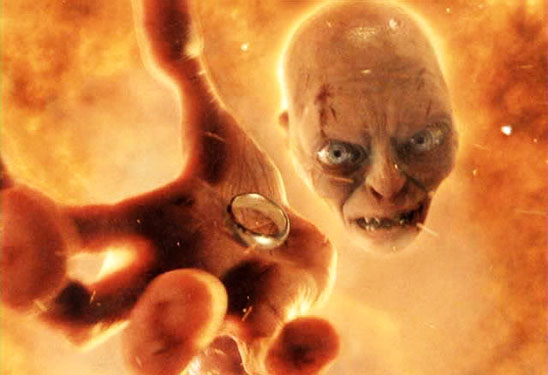 This spirit is nefarious because it works its way into our lives, and poisons our mind into thinking a part is the whole.
And so…getting rid of it is tough. But it can be done…
There is one strategy that I have seen work time and time again in dealing with the Mesmerizing Soirit, but it gets messy before it gets better.
But it will just about guarantee you victory against the Mesmerizing Spirit, if you are willing to embrace the pain.
Because the MS is not something you can just toss out on a whim and then go back to business as usual.
It got there because we allowed it.
And in American politics this started when we decided a President's morality didn't matter.
And it means we as a tribe lay down our rights to coach Father on what to expose (Clinton's, BLM, Democrats and other pet problems to name a few).
Here goes.
"L-rd, shine your light whereever you want to shine it and keep it there until we see the problem is dealt with."
What is missing from a lot of our prayers is that we often coach G-d on what needs to be exposed, and that has to stop.
We must make a steel-spines commitment to refuse to coach the L-rd on who or what needs to be exposed.
The first step in dealing with the MS is that you have to admit you do not see the long-game. Period.
And you quit treating the part like it's the whole.
The second step: with a commitment to not coaching Him what to expose or who to expose, we ask Him to begin shining His light WHEREEVER HE WANTS TO SHINE IT AND WE FIVE HIM FREE REIGN TO DO SO, no matter how painful it gets or how much we don't like it.
That is how you drain swamps.
I will reemphaize: We do not get the right to tell the L-rd who or what needs to get exposed. Whe we do that, we end up with things like Planned Parenthood and body parts with zero justice executed.
We just get to ask Him to begin the process of shining His light. And then we hold onto our butts, because it will likely get bumpy from there
Especially given there is covenant-breaking that has happened on the part of two major policial parties, given that appears to be the context for this.
Bottom line: we have learned how to ask the L-rd to expose situations that are politicially favorable to our chosen situation.
But when it comes to G-d potentially exposing someone's son that we want to remain in place, especially if our hypocrisy gets exposed, we put the breaks on that.
When we allow a situation to stand that needs to come down because it has become empowered by our own complacency, then the L-rd can start working.
I say all this in an Arthur-Burk-affiliated group because as we all know, Arthur's views on the political arena and the Republicans are not like most evangelicals, nay, many believers.
Our job is to resist the temptation to allow someone to use a political issue to manipulate us, which is what is happening.
Several times over.
Our responsibility, because this happens every four years, is to admit our part in allowing favoritism and partiality to deep into how we approach politics.
This is not about protecting Trump. If we want the MS to come down, we lay down the right of our expectation the L-rd protects Trump.
This is about allowing the King to have his full way.
And that comes by refusing to tell Him where to shine his light.
You truly want to deal with and eradicate the Mesmerizing Spirit?
That is fine. But it will cost you everything. Lives. Fortunes. Sacred honor.
And with that, I will yield back the balance of my time to the chair.
Revelation twelve eleven
notlovingmylifesomuchthatishrinkbackfromdeath